Specializing in everything from audiophile excellence to down and dirty rock and roll.
If you are looking for a rock solid, analog drenched sound with the convenience of digital,
you have come to the right place.
Located close to downtown Phoenix, AZ, Full Well Recording hosts an insane collection
of high end recording gear and backline. Check out the
gear list
.
We offer audio production and recording studio services including Tracking, Mixing, and high quality analog and digital Mastering. We provide all your studio backline needs at no additional charge. With equipment ranging from our perfectly tuned Pearl Masters drum kit, our collection of over 30 high end tube guitar and bass amplifiers, Hammond B3, Fender Rhodes Electric Piano, and out of this world collection of speaker cabinets and microphones, to our insane collection of vintage and esoteric analog tweak boxes such as Roland Space Echoes, EchoPlexs, Leslie Speakers, and Spring Reverbs.
At Full Well Recording, we pride ourselves on getting it right at the recording stage. Attention to detail to make sure that the sounds and performances we record never need to be "fixed in the mix."
Our massive analog front end includes high end mic pres, EQs and compressors by Neve, Manley, SSL, Focusrite, UREI, AMEK, Empirical Labs, Avalon, Vintech, and many others. The large format Tangent 3216 Analog Recording Console sounds amazing and gives our drums a sonic punch you simply cannot get "in the box."
We offer recording using Pro Tools HD, Otari MTR-90 2 inch 24 track, MCI JH-110 1/4 inch 2 track, as well as tape transfers to and from ADAT, DA-88, DAT, MiniDisc, Masterlink, Cassette, and 1/2 inch 4 track.
Over 20 years in the same location.
Phoenix New Times "Best of Phoenix" "Best Recordng Studio for Rock"
Call or email for a free consultation about your project or to set up a time to take a tour of the studio.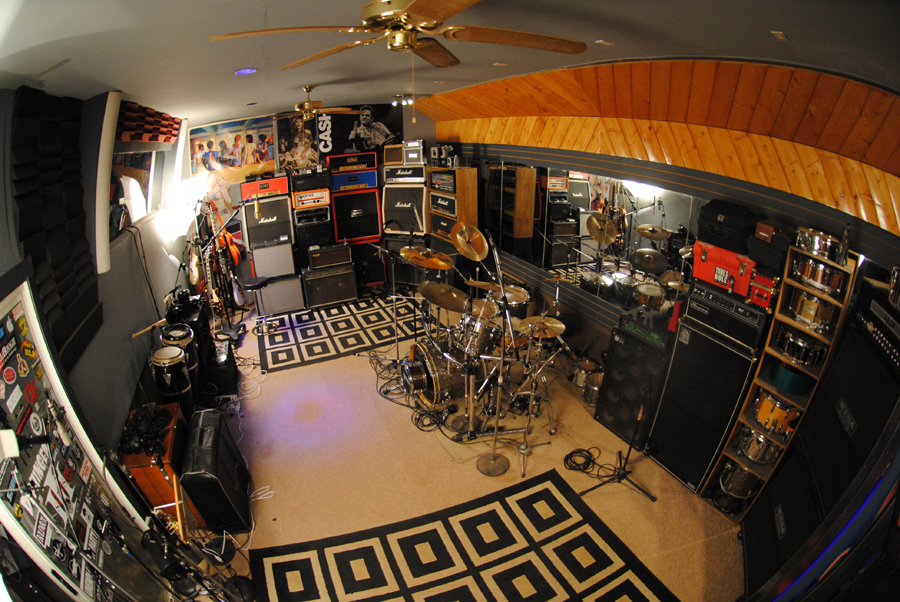 To contact us, email Mike Bolenbach at
bolenbach@gmail.com
602-367-1342

BACK TO HOME